With ergonomics and productivity in mind, our KeyKortex on-board programming module was developed for the ultimate in user customisation.


The KeyKortex integrated on-board programming module gives you easy to use macros to allow you to change the key layouts to what suits you best. For power users, KeyKortex gives you the flexibility to record and map key combinations and shortcuts on-the-go!
NO SOFTWARE or additional bloatware - just an easy set of plug and play on-board programming routines. Improve your productivity and efficiency with your own personalized layouts.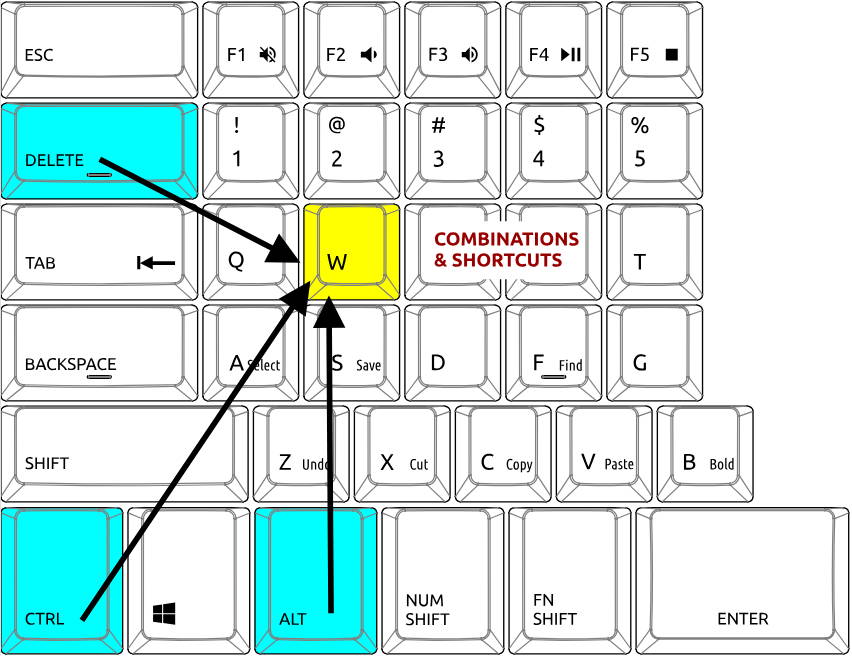 The ultimate macro for power users and those seeking efficiency. Map any key simultaneous key combinations, such as CTRL + ALT + Delete to any key to activate in one key stroke. Bring out the power of the Freedom with combinations that you use most.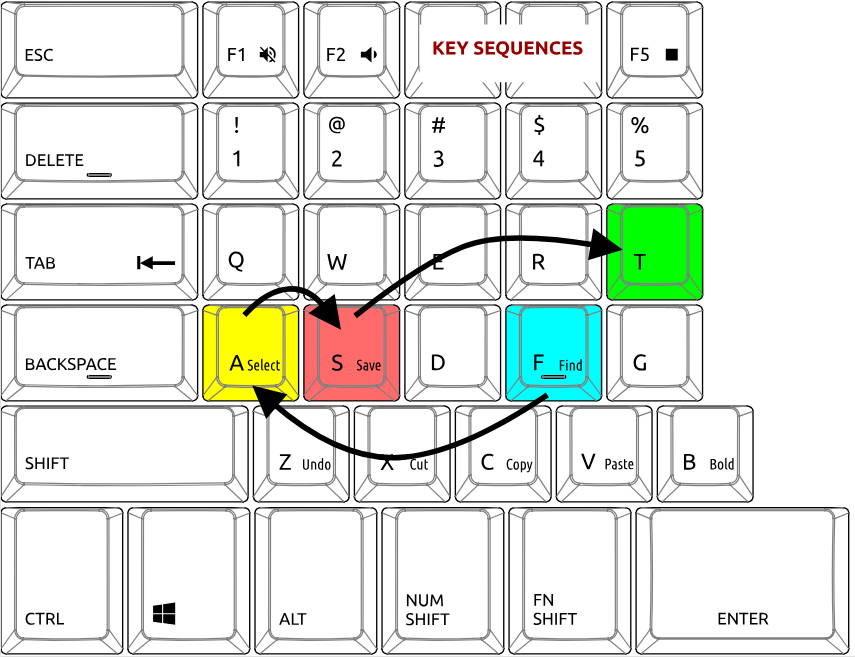 The Key Sequence macro allows you to record a sequence of individual key presses to save you from tediously retyping your most common key strokes.

Instant Operating System Switch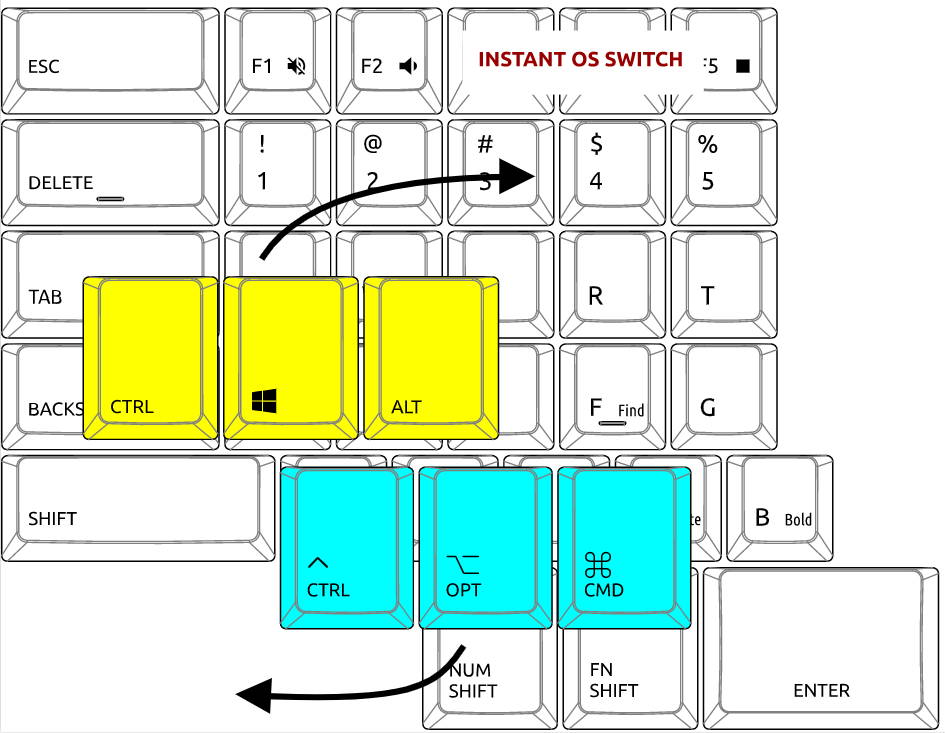 Change between Windows and Mac keyboard configurations on the fly!
(**this is a new feature, so unfortunately we don't have extra Windows or Mac OS key caps at this time. Dual key prints will be produced in next batch**)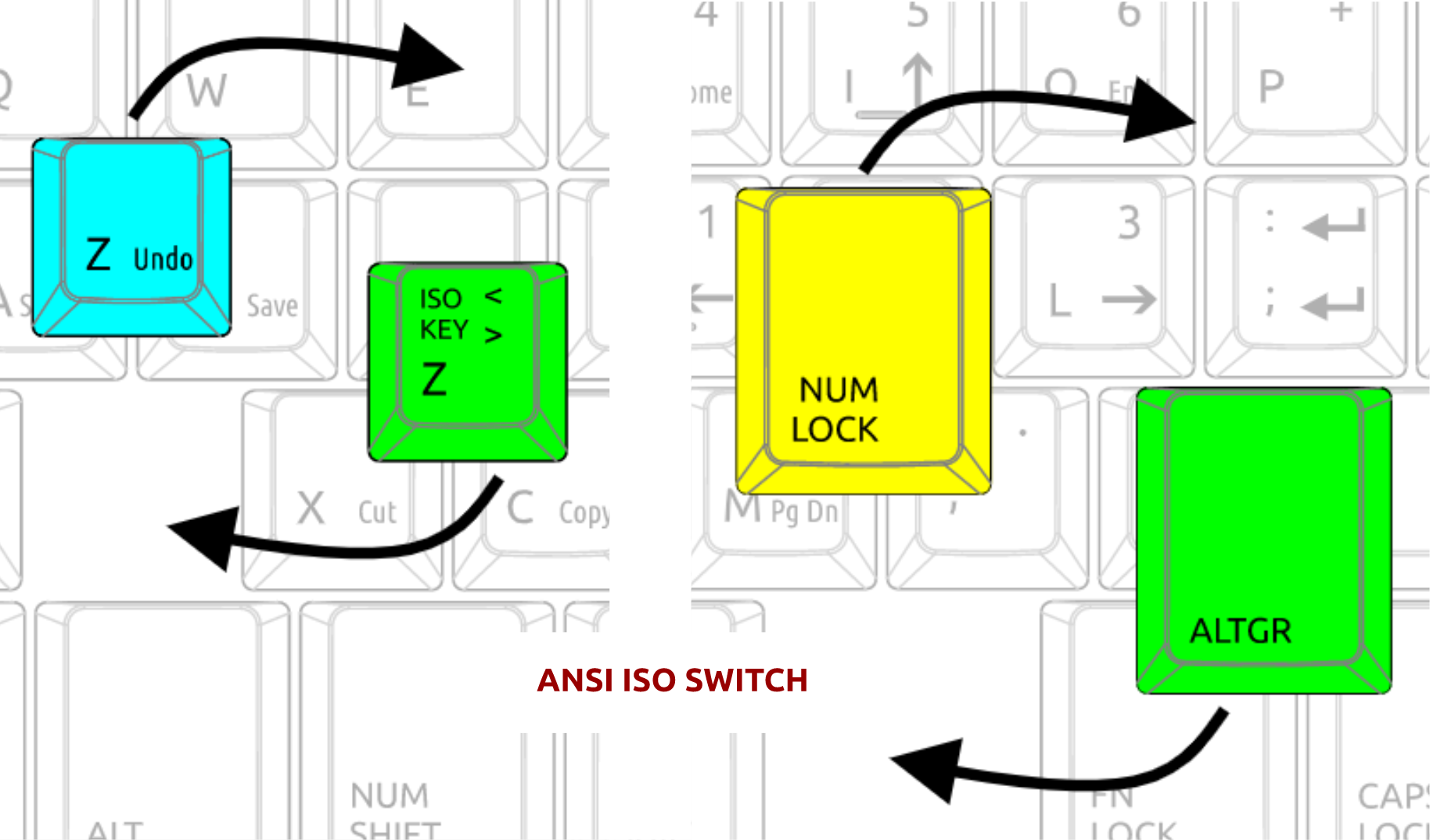 Switch between ANSI and ISO International layouts in an instant!
(**this is a new feature, so unfortunately we don't have key prints for ISO keys. These will be produced in next batch**)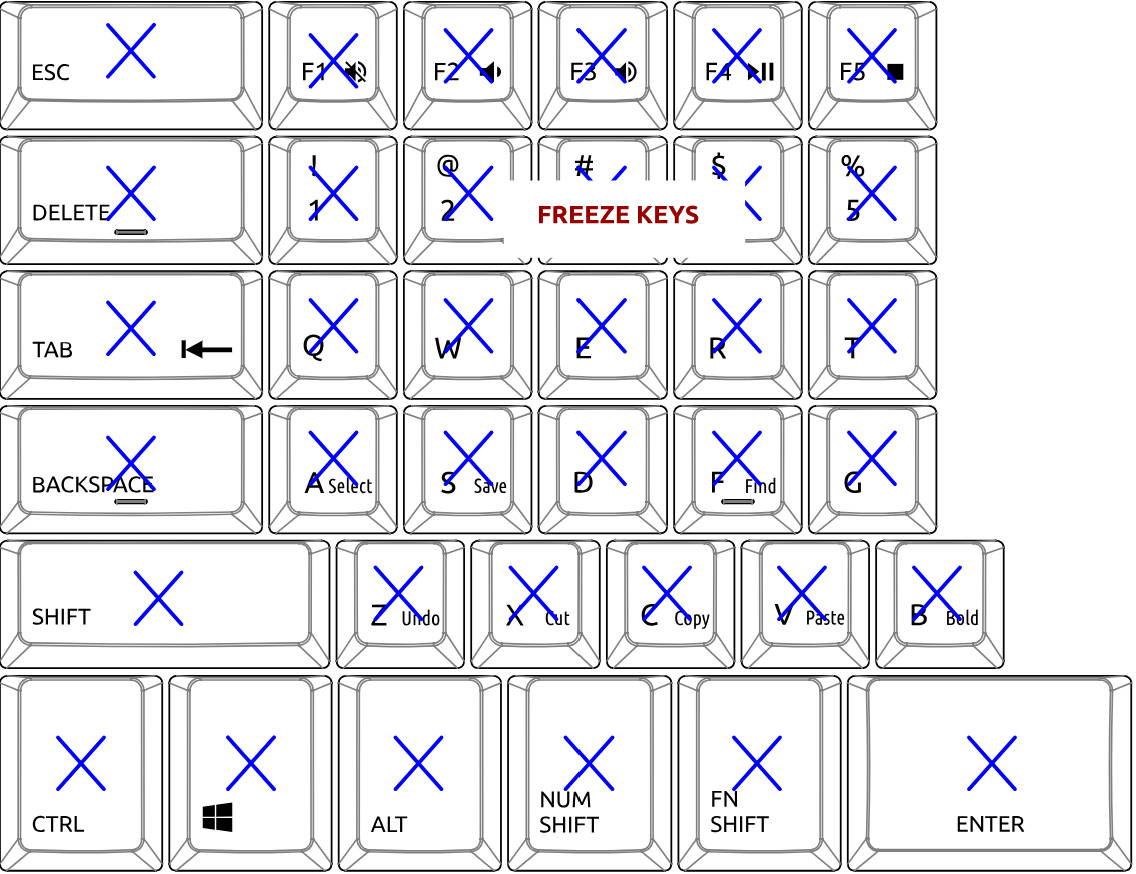 Freeze Keys allows you to deactivate all key presses on your keyboard. Handy macro to prevent unwanted key presses when the keyboard is not in use, for example when placing documents on your keyboard, or when removing or changing keycaps.

With the swap macro, you can swap any two keys. This comes in handy when assigning keys from one half to the other. For example, assessments of typing behaviours show that only a single dominant thumb is used for striking the spacebar at least 95% of the time. You choose which side you prefer.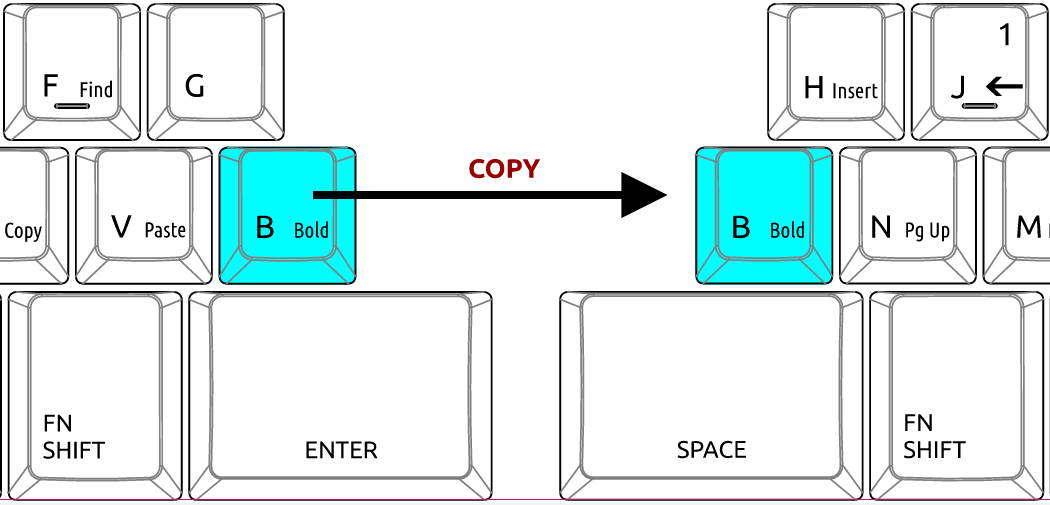 The copy macro allows you to duplicate a key from one position to another. Prefer two spacebar keys? Copy the B key to two positions? Create a copy and paste where it best suits you.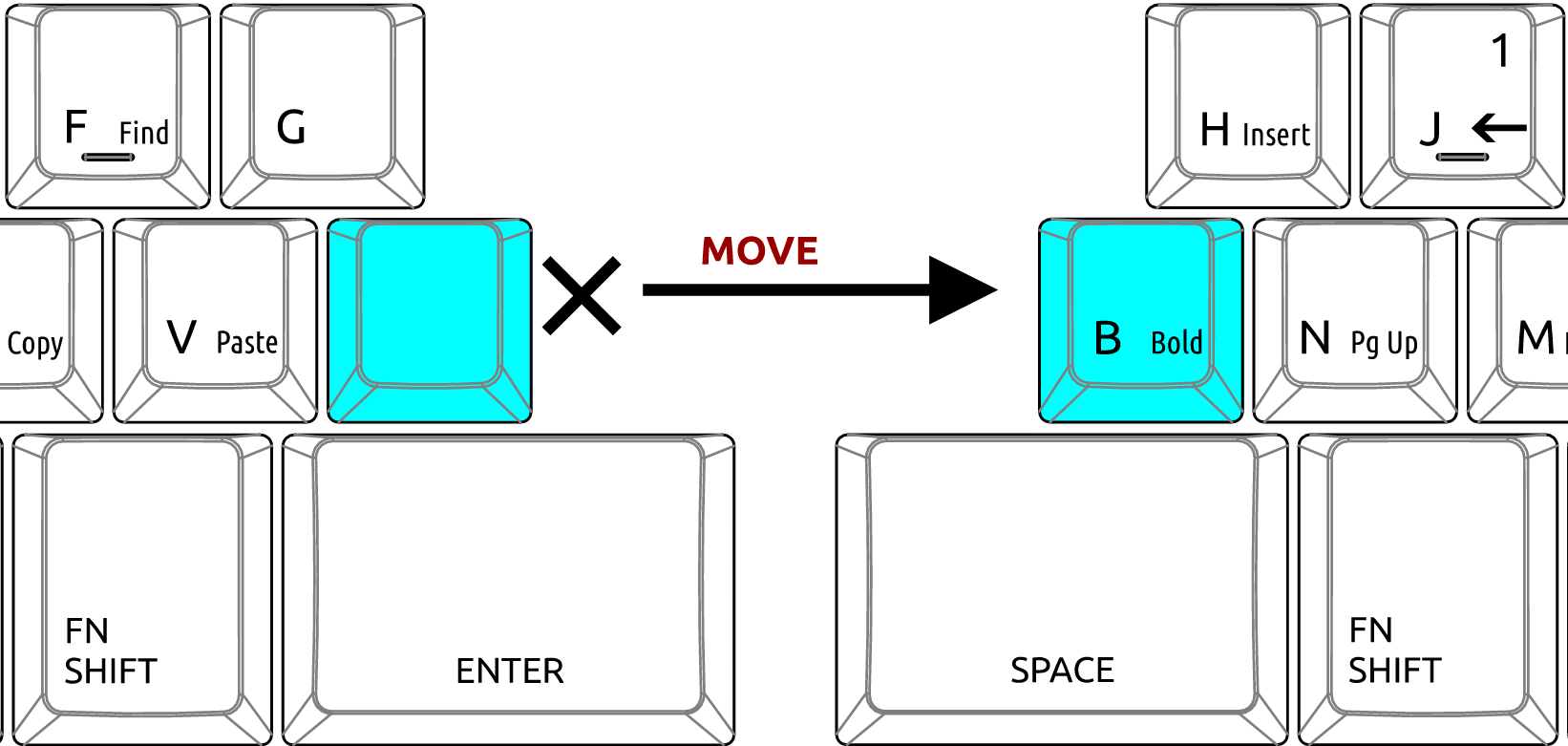 The move macro acts as 'Cut and Paste' feature, moving and over-writing one key to its destination position. The keys original location is erased giving no functionality.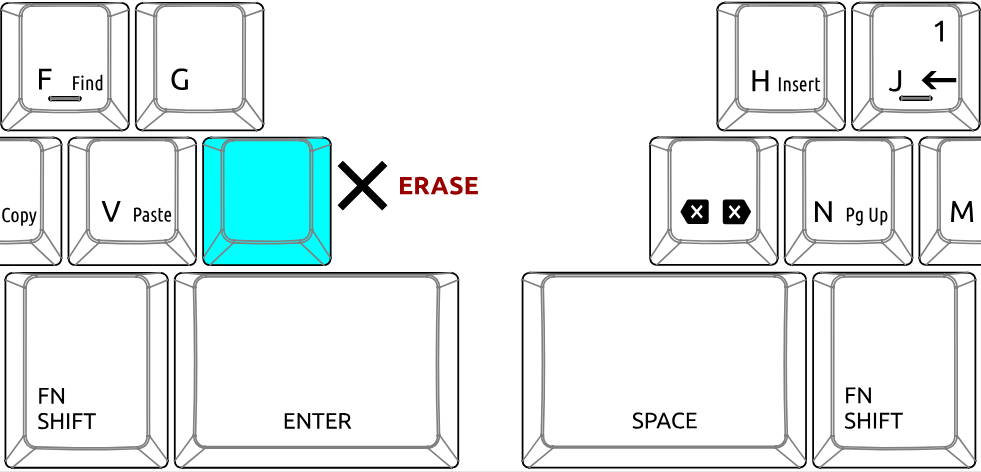 The erase macro allows you to remove the key mapping on any particular key.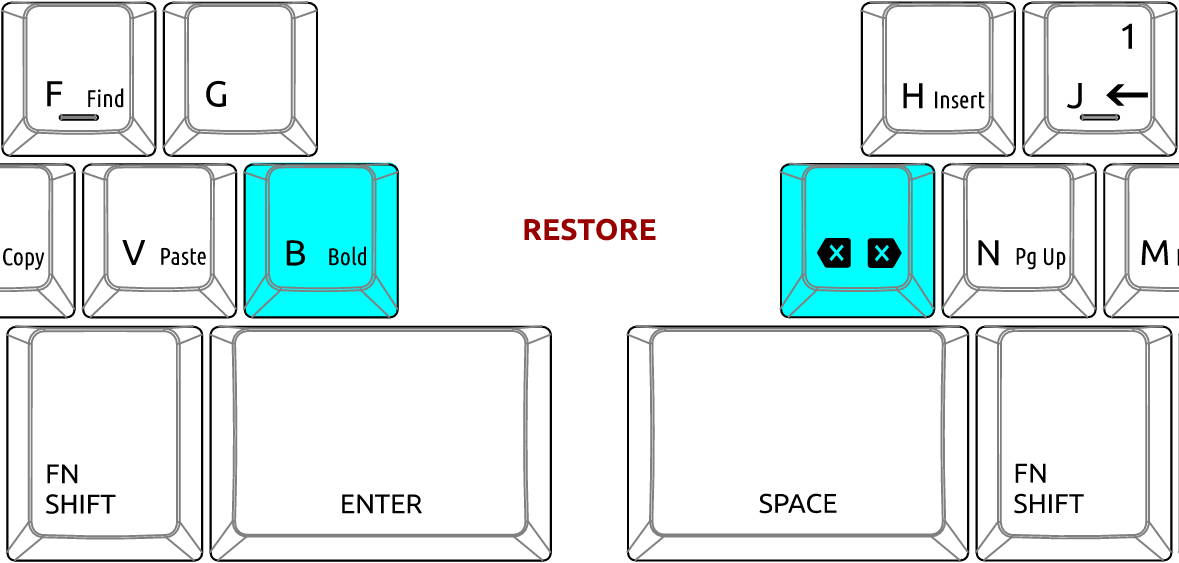 You can always revert the keys to their original default, either one by one or a factory master reset.