Mechanical switches are renowned for their quality and longevity, not to mention ergonomic benefits.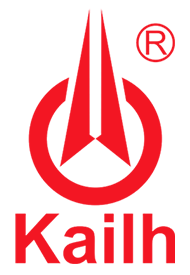 Custom Kailh Box Switches
Kailh listens. That's why Zergotech has partnered with Kailh as our supplier of choice. We requested switches be customised to meet our specifications and quality standards. And Kailh delivered!
Selecting and customising their patented Box switch, these switches provide more stability with each keystroke, removing an unpleasant wobble, characteristic of unbounded single stem switches.
Kailh produced switches are among the market leaders in mechanical keyboard switches. Renowned for their quality and longevity, Kailh has been the choice of industry leading device manufacturers, including Samsung, Microsoft, HP and more.
Gold cross point actuation
Gold cross point actuation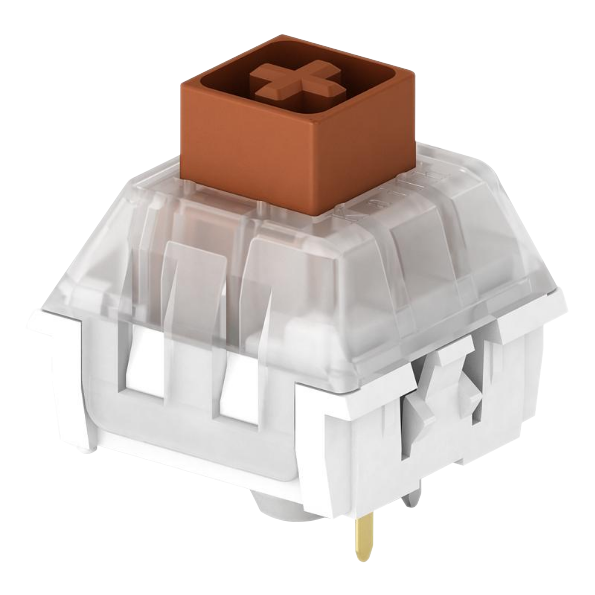 Enjoy the depth of travel with this tactile box switch. This switch employs more tactile feedback in place of an audible click making it more suitable for quiet environments.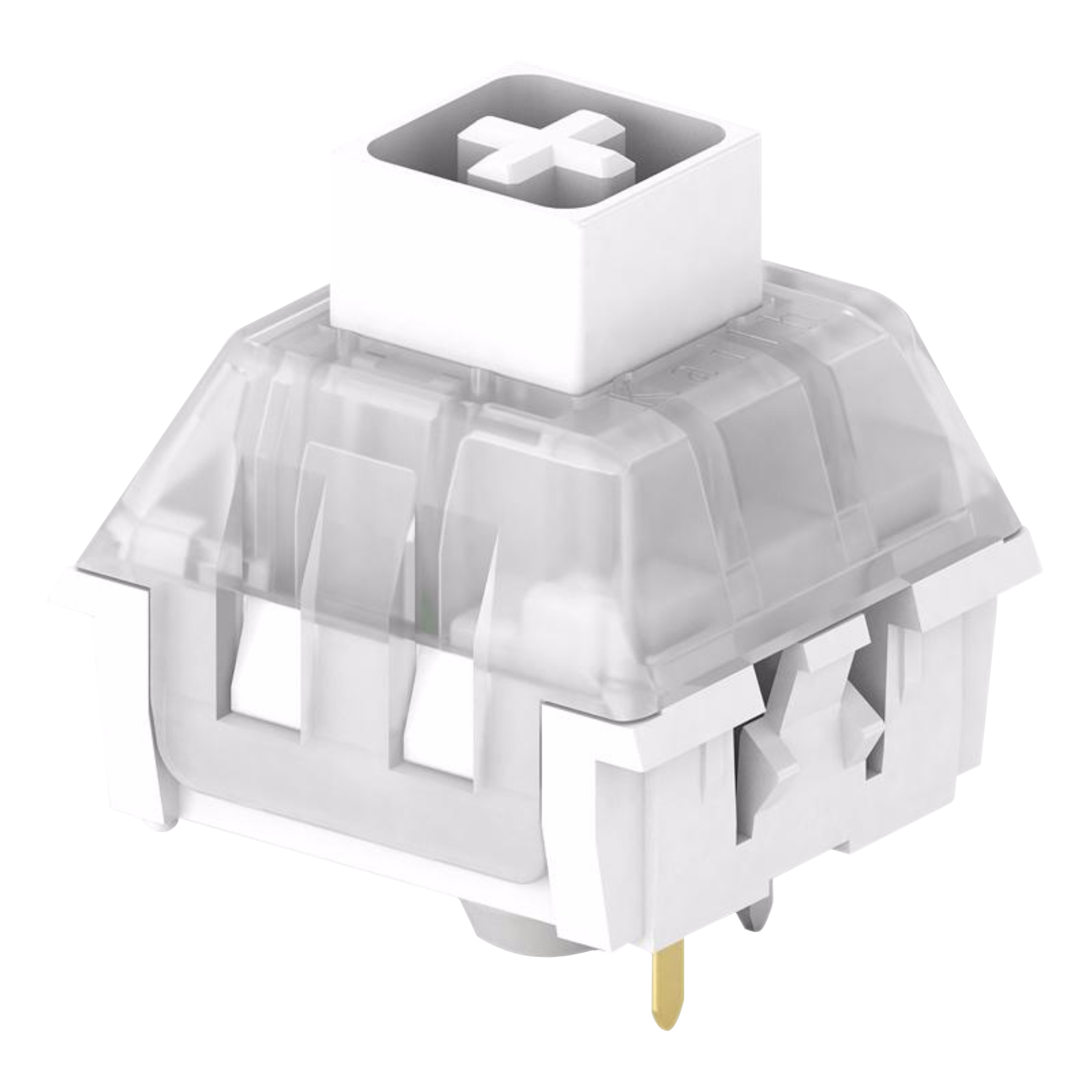 A satisfying audible click for expert level feedback. A most engaging typing experience allowing complete control of every keystroke - mind your colleagues.
We placed the microphone as close as possible so you can hear the detailed quality of our Kailh switches.
No ping, just clear and crisp, they sound like galloping horses! The below paragraph is typed:
"The Zergotech Freedom uses innovative and effective ergonomic sliding palm rests to relive typing related pain. Its features include a semi-orthogonal key layout, mechanical switches, KeyKortex programming, and a split design with truly premium build quality."
Mechanical switches are manufactured for precision. Pressure point refers to the point along the path of travel exerting the maximum amount of tactile force. The operating point refers to the point along the path of travel where the physical actuation occurs. This is the point at which a keystroke is registered by the computer. The reset point is the point along the path of travel where the keystroke is registered back to unpressed and the computer does not register a keystroke.
Switch Type Technical Data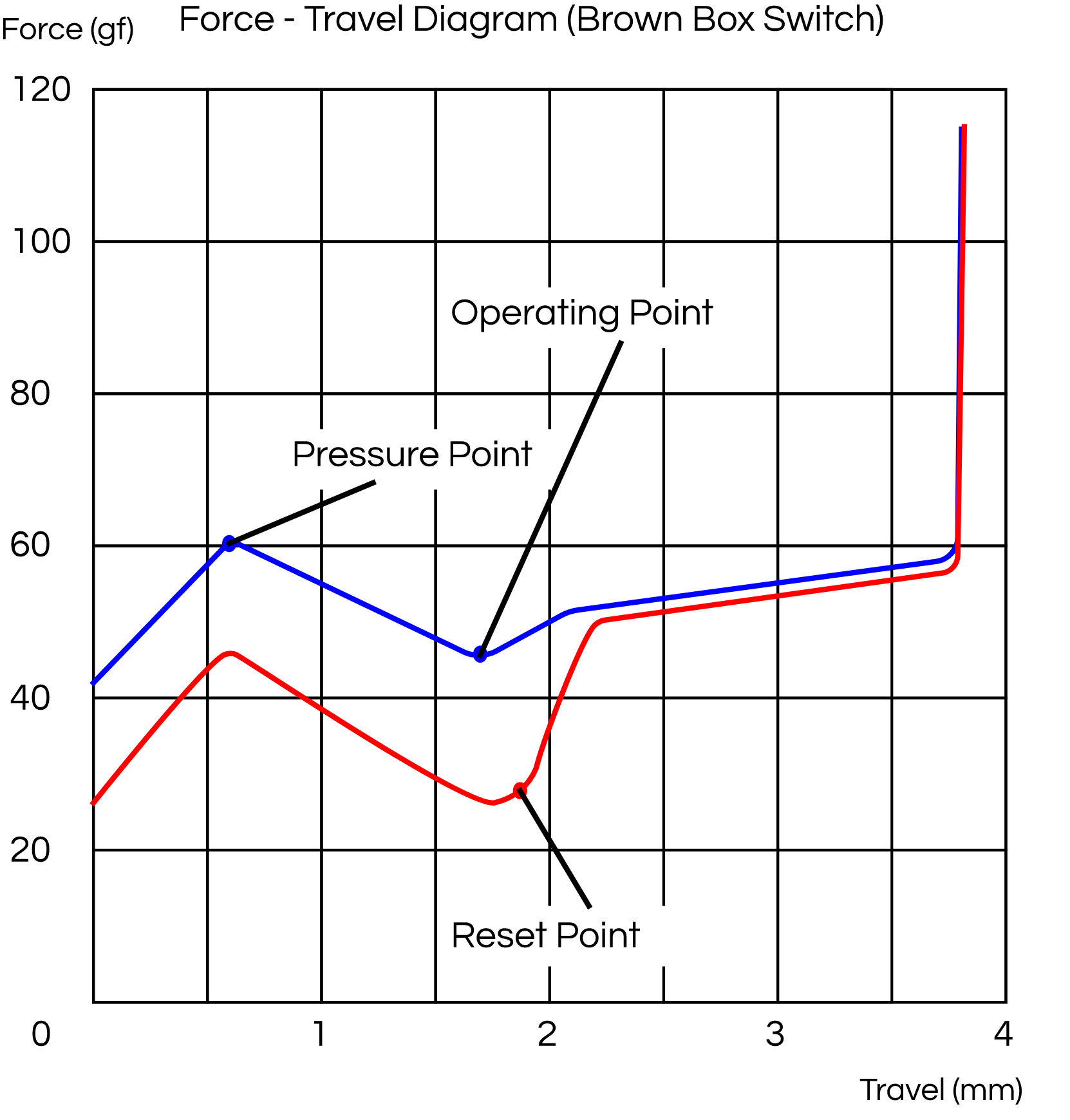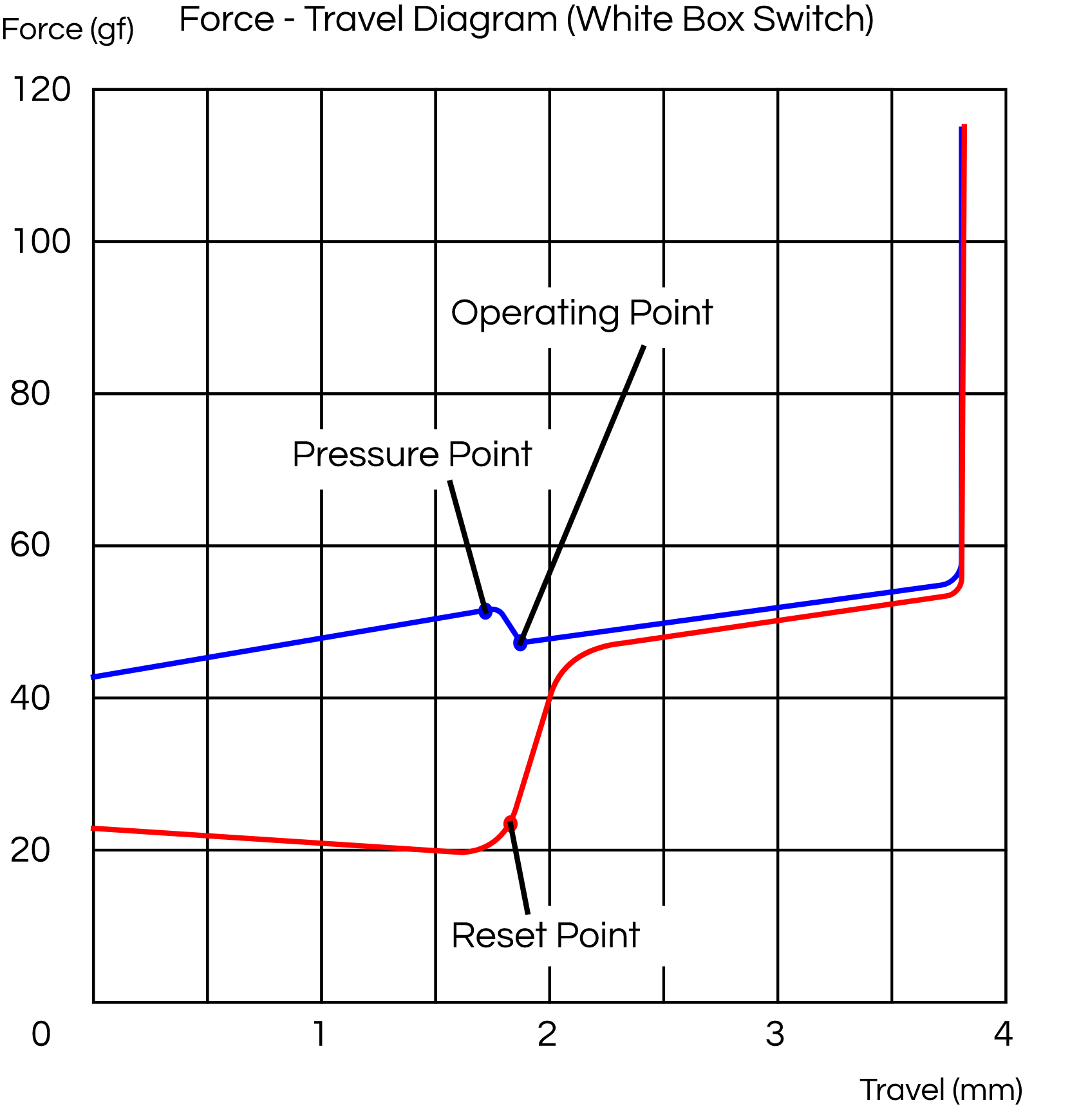 Kailh Box Switches provide an extremely sturdy and consistent typing experience. The box concept removes any unpleasant key wobble and the tactile feedback is just right for touch typing.